Sales Beat Optimization
To Understand Sales Beat Optimization, Let's imagine this. A crowded, bustling city, narrow streets, vendors, and shop owners calling out from each side to sell you their wares. But you make a beeline for the shop of your choice. This shop has every essential item that you might need. No wonder you don't get distracted by the other shops on that route. 
Take a moment to think about the sales guys who ensure that that shop is stocked with everything that you might need. They usually work for FMCG/ CPG companies and want their products to occupy prime space in any shop that you visit. Quite some tasks for them, aren't they? Going through all the retail stores on that route, making sure that no shop is missed – it is a massive balancing act. After all, it is the 10- 20% of these outlets that drive 60% of the sales on that Beat.
Let's take the example of Dara who did Sales Beat Optimization, he is a sales agent for an Indian FMCG brand, catering to one such rural area. His work involves visiting various local outlets in the allotted beat during the day, for order collection, order fulfillment via distributors, super stockists, and visual merchandising for the brand.
As a result of the pandemic followed by lockdown, he lost touch with about 50% of the shops he used to cover. Now that he has resumed regular work, the following questions come to his mind.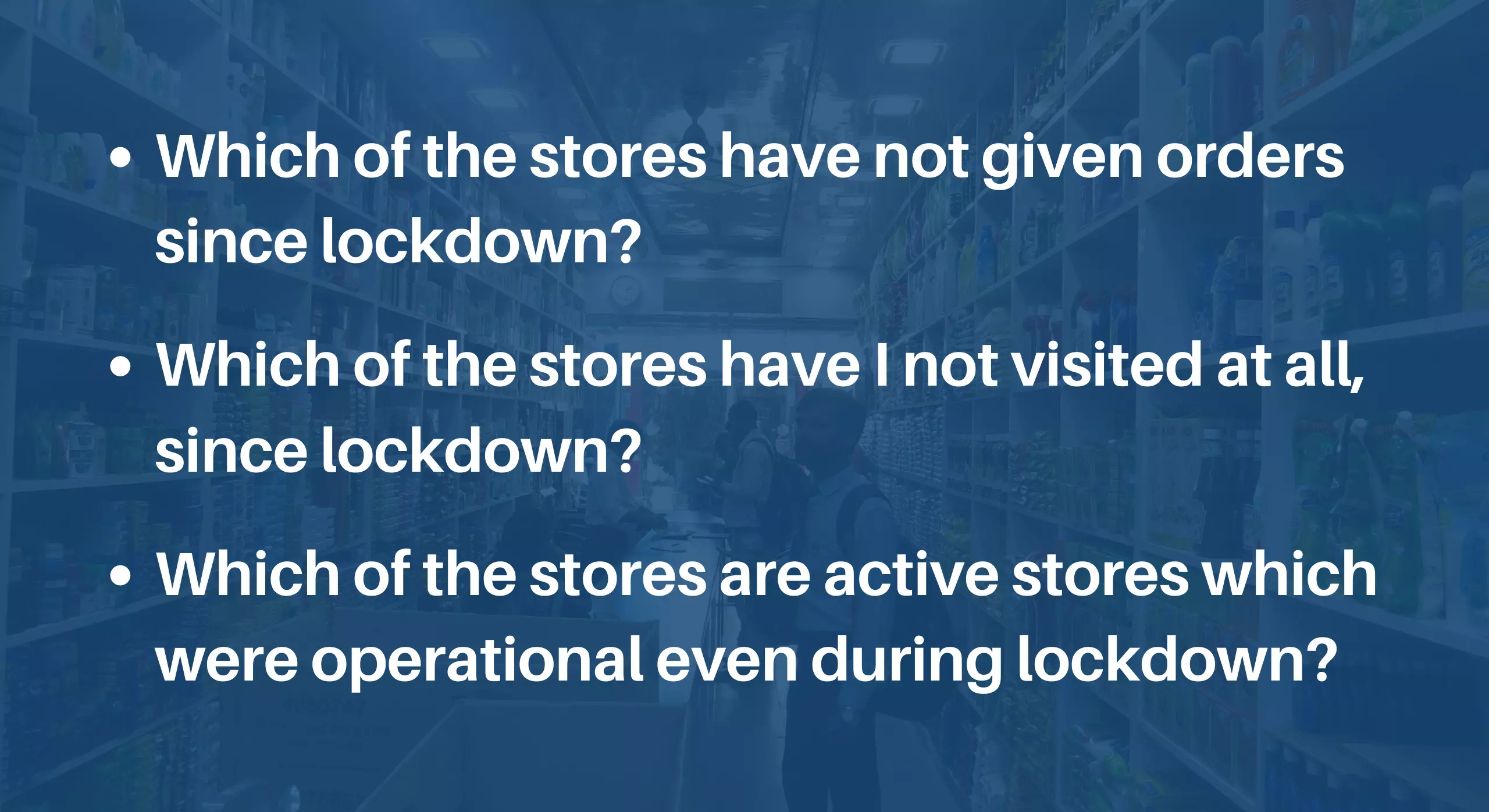 These are in addition to the challenges he and his manager regularly faced before concerning territory overlapping and ineffective route planning.
Beat plan and Sales Beat Optimization are two terms that lay down the foundation of a robust sales distribution system for any consumer goods company. It is a sales route plan designed for field sales agents for a particular day, for a selected beat. This plan suggests to the sales agent- which route to follow? How many outlets to cover within the Beat, during the day? On average, every Beat comprises the coverage of around 30-40 local outlets in a day. 
Earlier when Dara's manager, like most in the industry, still using conventional tactics to identify and prioritize crucial outlets, manually created beat plan based on Order History and the personal relationship they have with the retailers. But this had various limitations, as even the manager assigning beats manually, can't possibly take into account all the parameters and create an ideal Beat Plan that optimizes sales achieved per Beat while enhancing Outlet Reach and not missing any key accounts. 
One of the most effective

Sales Beat Optimization

feature he used – Identifying Active and Dormant stores/outlets, real-time.
Each outlet tagged under the sales front liner is color-coded based on the last three months order placement history. This helped Dara and his other colleagues in identifying Active and Dormant outlets and get a clear picture of the market.

The feature in the app-enabled Dara to identify the top outlets, which give most business and shouldn't be ignored; the outlets which need quick visit and order fulfillment and outlets that are at the risk of turning dormant soon and should be prioritized. 

The analytics app helped the managers track the status of different outlets ( from active to inactive stage ) under every front liner and accordingly help the team to plan the market visits.

The app also helped the manager keep track of Month to Date (MTD) visits and Month to Date (Sales) – visits covered and sales made from the first day of the month till date (excluding the ongoing day), that empowers the sales team to plan for future demand. 
Using the Beat – O – Meter, Dara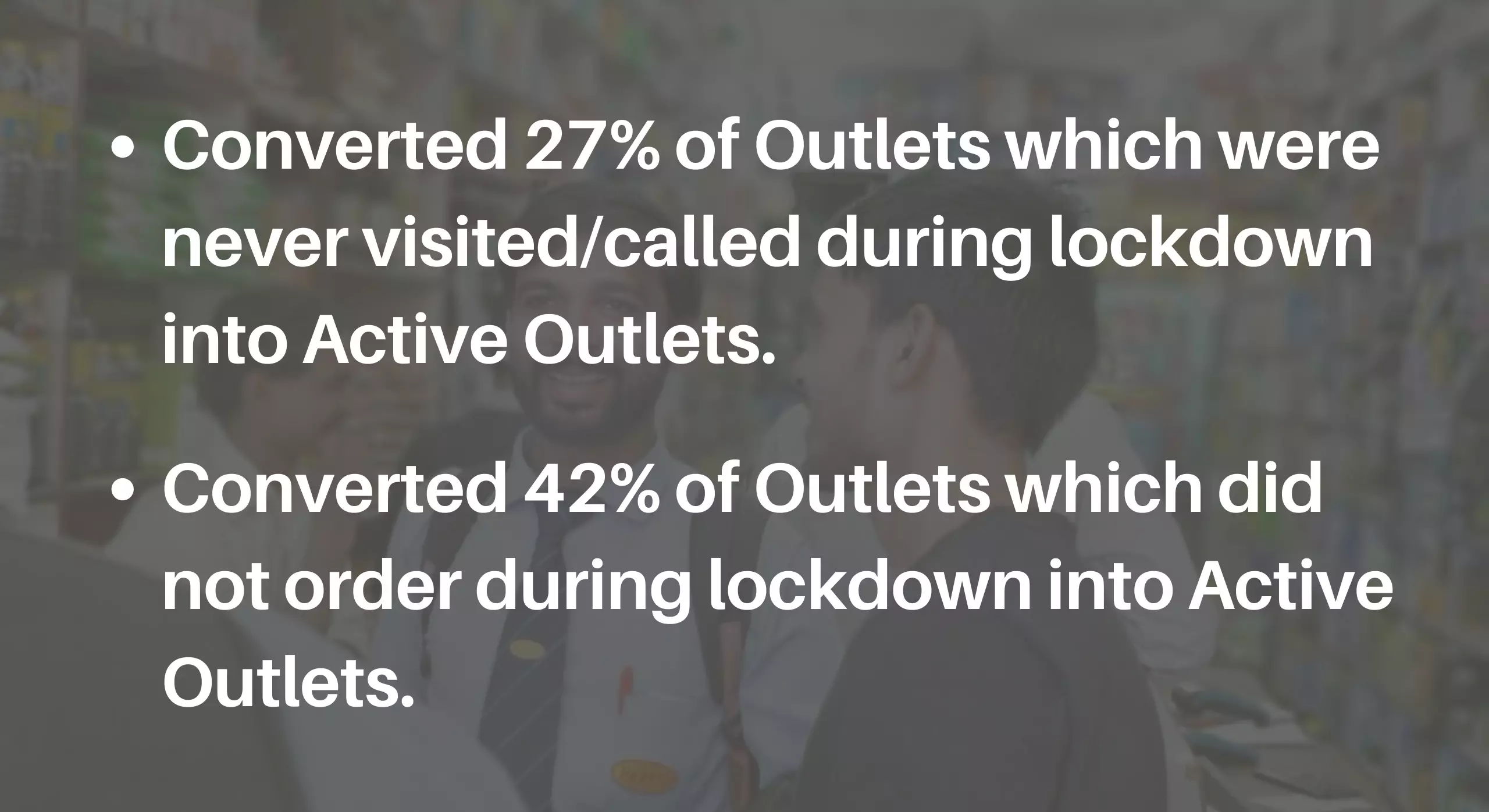 FieldAssist's leading sales automation platform is backed by deep insights and data intelligence that is helping significant brands the way beats are planned and managed. With a deep understanding of the Industry challenges and geographical hiccups, we are targeting to accelerate the growth with best in class features to solve the real challenges of the Indian FMCG industry.
There are many Dara's out there benefiting from the Beat-o-meter feature for Sales Beat Optimization. If you wish to have Dara in your sales team, you can reach out to your customer success manager to harness the full potential of this feature and churn out a Beat Plan suited to your needs ensuring outcomes that are met at a route level.
About Post Author