Did you know that India is the 2nd largest footwear manufacturer in the world with 9% of the annual global production of 22 billion pairs? Today, India's consumption stands at 2.1 billion pairs and is the third largest globally after China and USA. While there are many MNC brands and Indian brands that command a decent share in the otherwise unorganized industry, there is one brand that stands out, Campus Activewear! This made-in-India brand dominates the affordable, mass-market footwear space in north India and some parts of south and west. Looking at the untapped potential of the industry, Campus Activewear wanted to further expand its presence across all the major cities in the country. 
But was it possible to do that with their current people and current resources? Most likely not! They needed a technology that could become the 'jet fuel' to catapult their rocket to the next orbit of growth. FieldAssist was proud to be chosen as the 'jet fuel', and thus started an extremely rewarding and fulfilling journey of working with the fastest-growing footwear brand in India.
Here is a summary :
Campus Activewear
Introduced in 2005 as a lifestyle-oriented sports and athleisure brand, the 'Campus' brand offers a diverse product portfolio for the entire family.  Today they are the fastest growing sports and athleisure footwear brand ( brands with over ₹ 2 billion of revenue in 2019 ), where the men's category contributes over +80% of their overall sales. Around 75% of its sales come from non-metro cities and Tier-I regions contribute the rest.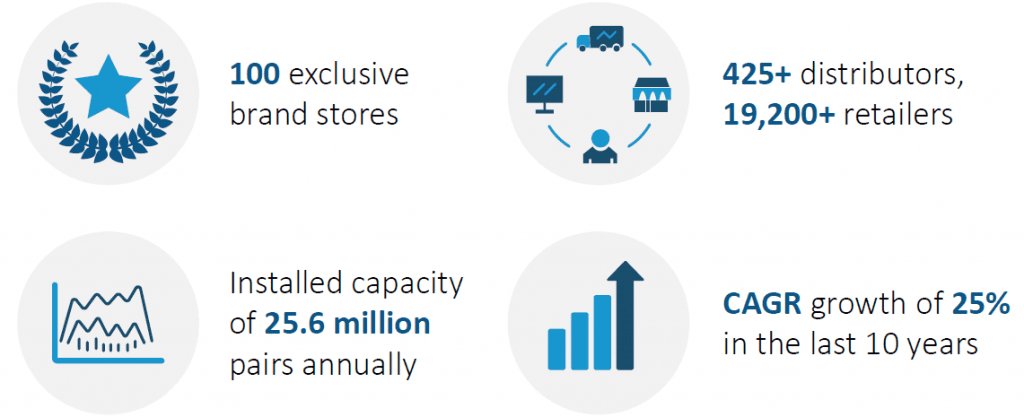 The organised trendsetter in an unorganised industry
The footwear industry in India has some very unique points. One, it is extremely unorganised. There are many locally produced footwear brands that compete on price points. Two, the industry is mostly distributor-driven, which means they identify the styles and designs they want to order from the company catalogue. This also means that retailers don't have much say on the designs or styles they want to keep; they just choose from the options that the distributors have. Therefore Sales Officers also tend to skip visiting retail outlets and only punch in primary sales at distributor points. For the brand,  the visibility of product movement stops at the Distributors.    
The leadership team at Campus Activewear wanted to do away with this lack of transparency and visibility.  In such a highly unorganised environment, Campus Activewear wanted to disrupt the way they approach sales & distribution so they could accelerate their pace of growth. Their biggest challenges were:
 How to execute an analytics-led GTM strategy for launching new customer segments (women and children) and other new collections. 
How to make their team become more responsible and more productive
How to build a data-driven culture.
To achieve all these goals, the leadership team at Campus Activewear knew that they would need a very strong technology partner who understood the peculiarities of their industry, could solve their most recurring problem statements and could also map out the future roadmap efficiently.